I love ambigrams. I first discovered what one was when my 9th grade English teacher, Mrs. Tomayko, showed us the newest cover of our high school literary magazine, Silver Quill. It was a beautifully done ambigram reading "Silver Quill" both upside down and right sight up. I was instantly mesmerized.

From then on, I have designed a handful of ambigrams myself. My favorite one I did was for my college ultimate team, Pansy. I doodled it over the course of a few lectures. I never did show my teammates though. I had hoped it would be printed on one of our discs, but I never got it scanned and sent out to my team.

What brought all of this about? Well I just ran into the cover of the The Princess Bride (20th Anniversary Edition)
:


Yes,
it is an ambigram
. Look: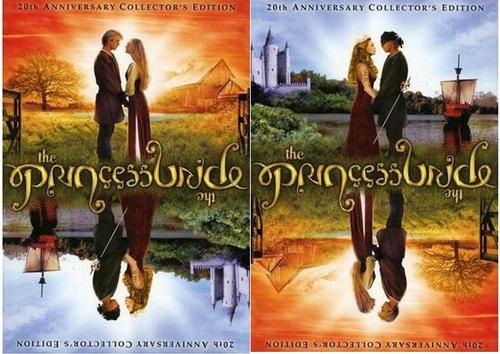 Gorgeous.
BTW, if you love the movie, read
the book
. Seriously. If you someone who will bump into me in person, borrow my copy. You will learn of why Inigo seeks the 6 fingered man and how Buttercup rose to become the most beautiful woman in the world. You will love it.